Apartments and Self-catering in London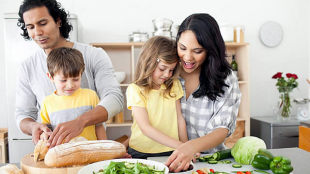 From luxury apartments to halls of residence, there are plenty of self-catering options in London.
Choosing to stay in a holiday apartment may be a convenient option if you are traveling in a big group, since a single flat can host many people at a lower price than several hotel rooms. Self-catered accommodation usually includes private or shared kitchen facilities where you can make your own meals. It can provide greater flexibility as you're not tied to set meal times. Self-catering is also a good option for those on a budget, families with fussy eaters, or those with special dietary needs.
Holiday apartments in London can be found for any length of period. Whether you are looking for short stay apartments in London, extended stay apartments or long stay apartments in London, you are sure to find something that fits your needs.

Hotel apartments in London exist for any budget, from cheap apartments in London to luxury serviced apartments in London. Here you'll find a range of our favourite self-catered accommodation, including studio flats and university halls of residence.