Whether it be a pub hotel situated in the heart of trendy East London, or a crop of townhouses in the style of apartments further west, you can find cool hotels all over London featuring unusual design, atmosphere and quirky features.
Z Hotel Soho
The Z Hotel in Soho boasts a compact yet contemporary design. It is made up of 12 townhouses connected by aerial walkways and a twisting staircase. Rooms are fitted with 40-inch TVs as standard, along with hand-crafted beds. This is as cool as comfort can get.
Hazlitt's Hotel
Named after an 18th-century writer, Hazlitt's Hotel is a boutique setting made up of three connected Soho townhouses. The rooms are individually furnished with Victorian antiques, allowing you to transport yourself back to a different era whilst enjoying the luxury of a stay in a modern hotel.
Sanderson
The Sanderson may be situated right in the heart of the city but its aim is to take its guests into a world of fantasy and spiritual wellbeing. Designer Phillipe Starck has transformed this building into a surreal dream-like world, marrying trendy with luxurious and producing fantastic results.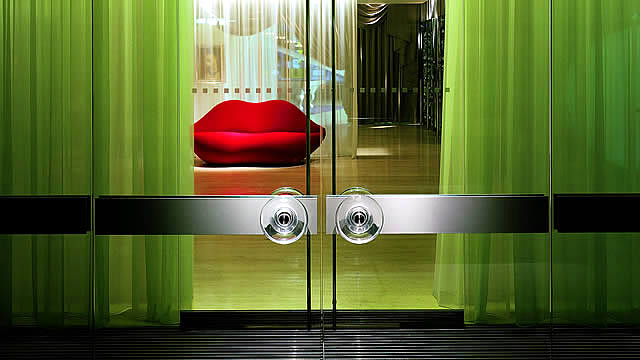 Old Ship Inn Hackney
The Old Ship Inn Hackney is a bastion of cool. Set in the heart of Hackney, the hotel connects with a bar serving spirits, craft beers and traditional Sunday roasts. Each room is carefully decorated and furnished in trendy Hackney style.
CitizenM
The trendily-named CitizenM in Bankside is just a two-minute walk from the Tate Modern and the Millennium Bridge. Rooms are chic and kitted out perfectly for the 21st-century guest, with ambient lighting and touchscreen tablets that control the lights, along with free on-demand movies.
St Martins Lane
St Martins Lane hotel in London's West End is a dramatic and daring reinvention of an urban retreat with innovative design throughout. Each room offers interactive light displays while special garden rooms give way to private patios featuring pretty camellia trees and trailing ivy.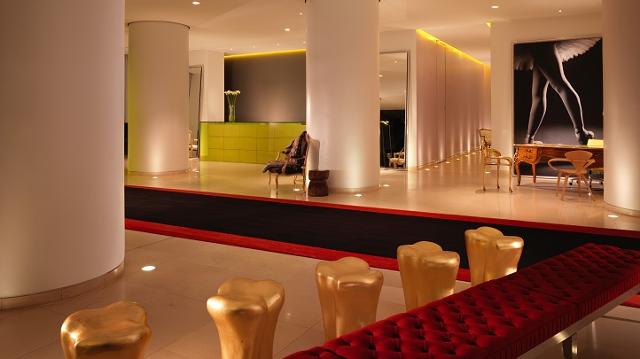 QBIC London City
QBIC London City Hotel was the first of the budget brand's hotels and is reflective of its East London neighbourhood's cool designer charm. Situated a ten-minute walk from trendy hangouts Brick Lane and Spitalfields Market, its rooms include such quirks as giant posters with dogs.
Apex London Wall
Apex London Wall towers over Moorgate and is the perfect cool location to experience the beauty of the city. With state-of-the-art facilities and incredible panoramic views, you can relax in the Off The Wall Bar and watch the city go by, or stay inside and enjoy a workout in the colossal gym and pool.
ANdAZ Liverpool Street
The largest hotel in the City of London, ANdAZ Liverpool Street boasts five restaurants, four bars and 267 guest rooms, and offers the ultimate cool, modern hotel experience. You'll even find a sculpture in the lobby which is designed to make guests feel as if they are diving into a glass of champagne.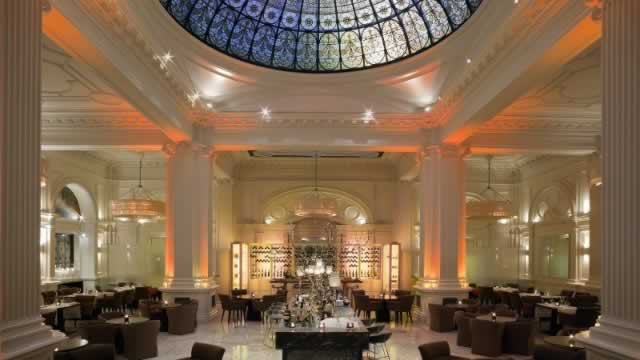 W London, Leicester Square
Positioned a stone's throw away from vibrant Soho, W Hotel comes with a "whatever you want, whenever you want" service philosophy that pushes the boundaries of cool. Sip champagne and socialise in W Lounge, hang out in the private cinema or head to Wyld Bar and drink a cocktail from W's master mixologists.
The London Edition
The London Edition is a stylish five-star hotel with 173 rooms, each one different from the last. Suites have oak floors and wood panels combined with minibars and 46-inch platform TVs, and on the walls hang photographs by the evocative Hendrik Kerstens. Feed yourself at Michelin-starred chef Jason Atherton's Berners Tavern, the onsite modern British restaurant with stunning décor of its own.
The Mondrian
The Mondrian is a hotel of pure luxury housed within the iconic riverside Sea Containers building, with interiors inspired by the glamorous cruise ships of the 1920s. Pamper yourself at the Bathhouse and Spa and enjoy top-notch British-American nosh at Sea Containers Restaurant before grabbing a drink from the rooftop bar and gazing out over the Thames.
Town Hall Hotel
The Town Hall Hotel and Apartments are a cool Londoner's dream. Situated in the heart of the vibrant East End, they combine the luxuries of a five-star hotel with the space of a chic designer apartment. Chill out in the pool, pick up a London-themed cocktail at the Peg & Patriot, or just sit back in your space and enjoy the unique setting.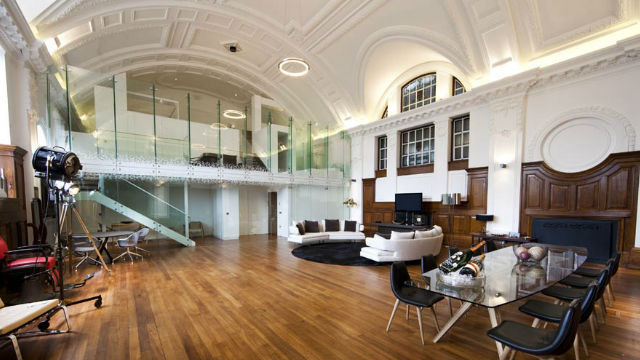 Ham Yard Hotel
Situated just a two-minute walk from Piccadilly Circus, the Ham Yard's rooms are all individually decorated and feature floor-to-ceiling windows with excellent views of the surrounding city. Enjoy such quirky add-ons as a fitness centre with hypoxic chamber, a cinema, a rooftop garden and a 1950s-style bowling alley.