Cheap Hostels in London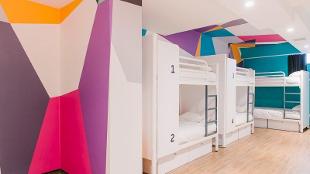 Try one of London's many cheap hostels for affordable accommodation in the city.
London hostels offer a wide range of prices, services, locations and levels of comfort. There are student hostels and YHA hostels with dorms, bars and communal areas for those looking to meet fellow travellers, while some also offer private rooms with ensuite facilities for a quiet night's sleep.
Most London hostels also offer long-term accommodation. Browse our list of the best and cheapest hostels in central London.