Located 32km (20 miles) to the west of Central London, London Heathrow Airport (LHR) is one of the busiest and most advanced airports in the world. To see LHR's exact location, visit the London Airports Map. 
With 190,000 passengers arriving and departing every day, Heathrow handles more international passengers than any other airport in the world.
Find your way around Heathrow with the traveller information below.
Heathrow Airport Terminals
The airport is spread across five terminals, each with shops, restaurants, currency exchange facilities, information counters, accommodation desks and left luggage facilities.
Heathrow Arrivals and Departures
Heathrow Airport Arrivals can be found on the ground floor of Terminals 1, 3, 4 and 5, and on the first floor of Terminal 2. After you leave the aircraft, you'll pass through passport control, baggage reclaim and Customs. In the arrivals hall, you'll find shops, restaurants, currency exchange, car rental and hotel reservation desks. 
Heathrow Airport Departures can be found on the first floor of Terminals 1, the fourth and fifth floors of Terminal 2, the ground floor of Terminal 3, the second floor of Terminal 4 and the top floor of Terminal 5. All passengers must clear security control before entering the departure lounge, where you'll find shops, bars and cafes. 
Visit the London Heathrow Airport website
Heathrow Hotels and Airport Transfer Services
There are numerous hotels near Heathrow Airport, including the following options:
Find and book more hotels near Heathrow Airport.
Hotel Hoppa is a convenient way to travel between your Heathrow Airport hotel and Heathrow's terminals. Tickets purchased in advance are £4.50 each way for adults and one child aged between five and 15 can travel free with every fare-paying adult - under-5s travel free of charge. The adult fare is £5 if you pay the driver directly.
For more information on hotel transfer buses visit the Heathrow Airport website.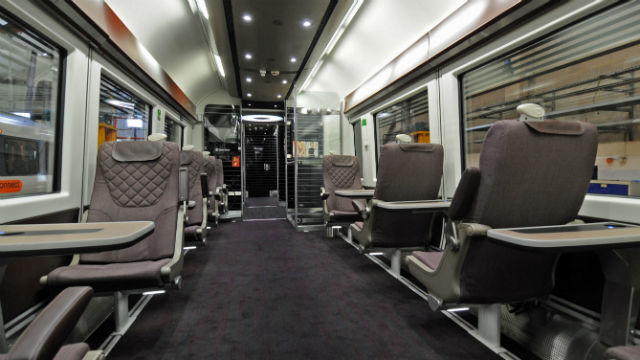 Travelling by Train To And From Heathrow Airport
There are various trains to London from Heathrow Airport. 
The Heathrow Express is the fastest way to travel into Central London. Trains from Heathrow leave every 15 minutes and the journey to London Paddington takes about 15-20 minutes. Trains to London leave Heathrow Airport from approximately 5am until 11.55pm. Standard adult fares are £21.50 for a single ticket purchased online or at a ticket office/machine (or £26.50 when purchased onboard).
Heathrow Connect services run from London Paddington, calling at Ealing Broadway, West Ealing, Hanwell, Southall, Hayes & Harlington and Heathrow Central (Terminals 1, 2 and 3). For Terminals 4 and 5, there's a free Heathrow Express transfer service from Heathrow Central. Heathrow Connect journey time is about 25 minutes from Paddington to Heathrow Central and adult single tickets cost £10.10.
Travelling By Tube To And From Heathrow Airport
The Piccadilly line connects Heathrow Airport to Central London and the rest of the Tube system. The Tube is cheaper than the Heathrow Express or Heathrow Connect but it takes a lot longer. Tube services leave Heathrow every few minutes from approximately 5.10am (5.50am Sundays) to 11.45pm (11.30pm Sundays).
The journey time to Piccadilly Circus is about 50 minutes. There are three Tube stations at Heathrow Airport, serving Terminals 1-3, Terminal 4 and Terminal 5. A single paper ticket from Heathrow (Zone 6) into Central London (Zone 1) costs £5.70. 
Buying Oyster Cards at Heathrow Airport
If you are going to be in London for more than a day, it's worth booking a Visitor Oyster Card in advance. The Visitor Oyster Card is delivered to your home before you arrive in London. This means you can board the Tube right away.
If you do not have a Visitor Oyster Card, but still plan to travel around London for more than a day, you can buy an Oyster card at the airport Tube station. Exit the airport and follow the signs for the Underground. You can purchase an Oyster card at the cashier window.
Visit the Transport for London (TfL) website.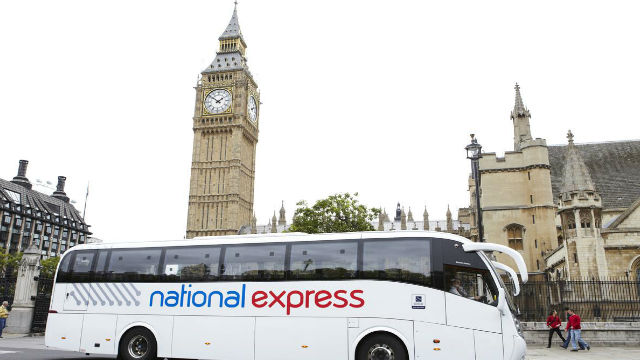 Travelling By Coach To And From Heathrow Airport
National Express runs frequent coach services between Heathrow's central bus station and Victoria Coach Station. The journey takes between 40 and 90 minutes, depending on the route. Some services stop en route in Hammersmith or Earl's Court. Standard single tickets cost from £6. Services from Heathrow commence at approximately 4.20am and run until 10.20pm.
Easybus also run a service from Heathrow Airport Central bus station to Shepherd's Bush, which then continues on to Waterloo Station.
Travelling By Bus To And From Heathrow Airport
Between approximately 11.30pm and 5am (depending on the day of the week), the N9 night bus runs about every 20 minutes to Central London (Trafalgar Square). The journey time is approximately 76 minutes. For more information visit the Transport for London website. Standard bus fares apply (£1.50 Oyster / contactless) and are accepted.
Taking a Taxi To And From Heathrow Airport
There are usually taxis queuing for customers at London's airports. Only use a black cab or reputable minicab and never use unauthorised drivers. Ask the driver or minicab company how much your journey will cost beforehand. A metered trip in a black cab to/from Central London generally costs from £45 to £70 and takes approximately one hour. All Heathrow Terminals have an approved taxi desk and authorised taxi rank. Visit the Heathrow Taxis website.
Heathrow Airport Parking
If you want to park at LHR, there are a number of long-stay and short-stay car parks available. For more information about parking at Heathrow terminals 1-3 check the NCP website. You can also find out about parking at Heathrow terminals 4 and 5 with NCP.
Accessible Transport
Dedicated Heathrow Airport staff can provide assistance to passengers with special needs. Heathrow Express trains have areas for passengers using wheelchairs and exiting at Paddington station is straightforward. Visit Heathrow Airport's special assistance page.
On the Tube, disabled travellers should be aware that a significant number of stations are not equipped with lifts. Nearly all London bus services are equipped for wheelchair users. Visit the Transport for London accessibility page.
Concierge Services
Diamond Air offers a bespoke "Meet and Assist" service straight from the airport on the day of your arrival to your home, hotel or office.