Running through the middle of the city, the river Thames is the perfect vantage point for taking in some of London's most iconic sites. From sightseeing trips with expert guides to luxurious dining experiences, find out about some of the best river cruises and canal tours in London.
City Cruises Hop On Hop Off Tour
Travel to tourist hotspots including the Houses of Parliament, the Coca-Cola London Eye and Tower Bridge on one of City Cruises' regular sightseeing boats. Explore the city at your own pace and hop on and hop off as often as you like for up to 72 hours with a Red River Rover pass. 
Bateaux London Dining Cruise
Experience a floating meal while travelling on one of Bateaux London's luxurious glass-fronted vessels. Choose from a freshly prepared dinner menu, try an elegant afternoon tea or tuck into a hearty Sunday lunch. Find yourself surrounded by panoramic riverside views while enjoying live entertainment from a range of talented musicians, from classical pianists to West End performers.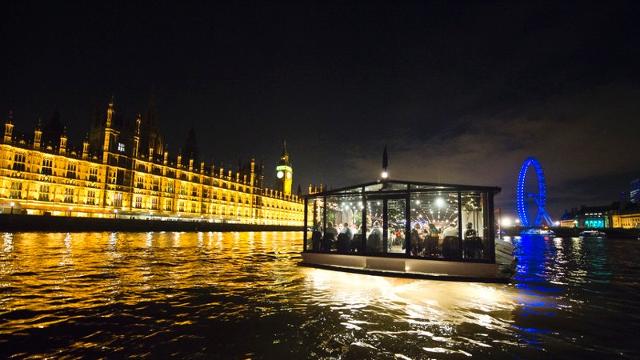 Speedboat Experience
Give extreme sightseeing a go with an exciting Thames speedboat experience. Splash around the Thames at breakneck speeds to the soundtrack of James Bond on a Thames RIB Experience or feel the wind whip through your hair on a rollercoaster-like Thames Rockets ride. 
London Duck Tour
Set out on an amphibious adventure inside a London Duck. The distinctive yellow vehicles were originally used in the Second World War and now transport sightseers across the city by both road and river. Cruise past London landmarks and learn insightful facts about the city before plunging into the Thames for a thrilling finale. 
Tate Boat
If you're planning a cultural day out, cross the stretch of water between Tate Modern and Tate Britain galleries on a leisurely ride on the Tate Boat as an alternative to using the Tube. It's a handy way to see some of London's finest classic and modern artworks in one day, and you can look out for other landmark buildings en route. 
MBNA Thames Clippers to Greenwich
You can also get outside of the city centre by boat. Travel to Greenwich via one of the MBNA Thames Clippers and arrive in befittingly nautical style to the historic maritime area. Relax with an audio guide on the 30-minute journey from the heart of London.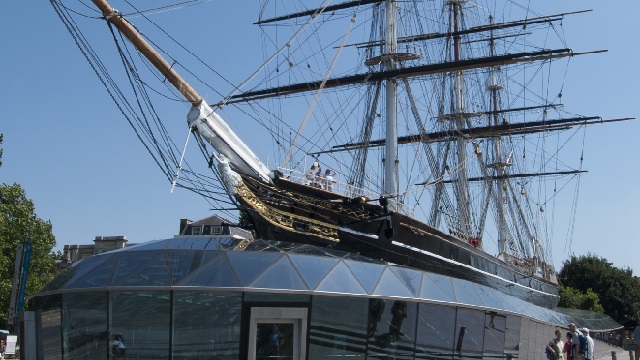 Turk Launches Tour
Turk Launches riverboats have been crossing the Thames for 300 years. Cruise past picturesque stretches of South London and embark at leafy Richmond for a stroll around Richmond Park before meandering back to catch the sunset over the city.
Clipper and Cable Car
Travel on a MBNA Thames Clippers River Roamer to North Greenwich pier before taking to the skies in an Emirates Air Line cable car for stunning views of Queen Elizabeth Olympic Park, The O2 and the iconic city skyline.

Canal Boat Tour
Discover a different waterway route north of the Thames on a narrowboat trip along Regent's Canal. Begin at Jason's Wharf in Little Venice and find yourself in lively Camden's Lock Market by the end of the gentle hour-and-a-half-long cruise.
Kayak Tour
Navigate your own path and paddle across the Thames via kayak. Led by a qualified instructor, loop around Primrose Hill Bridge and make friends with the inhabitants of the Giraffe House and Snowden Aviary as you pass ZSL London Zoo on your way!
Booking River Tour Tickets
Pre-booking tickets is the best way to guarantee a place on board your river tour. See listings below for providers offering quick and secure booking. You can also pick up tickets at pier ticket offices and if you have a Travelcard, you can get a third off some fares. Touch in and out with your pay as you go Oyster card for a discounted fare on MBNA Thames Clippers services.
Browse through the London river cruises in the listings below or find out how to use river bus services.