One of London's main attractions is its fantastic selection of museums and galleries. Find one or more to suit your interests below and use the London Attractions Map to work out how to get there.
1. British Museum
World-famous museum with an amazing collection of rare and historic artefacts from around the world. Highlights include the Rosetta Stone, Parthenon sculptures and Egyptian mummies. Read more
2. Victoria and Albert Museum (V&A)
Stunning museum of art and design with a world-renowned collection of ceramics, fashion, jewellery, photographs, textiles and much, much more. Highlights include the Medieval & Renaissance galleries, dazzling Jewellery gallery and UK-focused British Galleries. Read more
3. Imperial War Museum
Impressive museum of modern wartime history, from the First World War to the present day. Permanent displays include A Family in Wartime, The Holocaust Exhibition and Secret War, lifting the lid on espionage and covert operations. Read more
4. Natural History Museum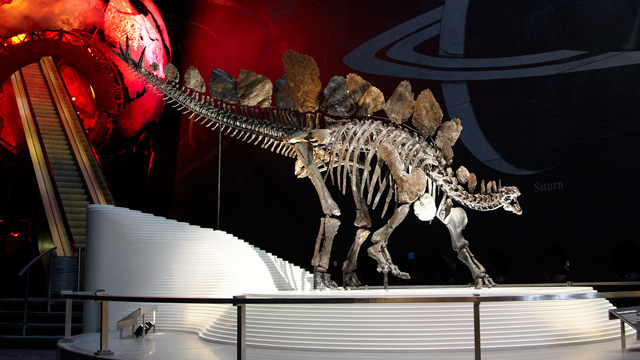 Within the beautiful building of the Natural History Museum, you'll find fascinating exhibits from the natural world. Favourite exhibits include the Dinosaurs gallery, blue whale model and state-of-the-art Cocoon research centre, where you can see hundreds of specimens as well as scientists at work. Read more
5. Science Museum
Exciting, interactive museum of science and technology, with hands-on galleries and simulators; an in-house IMAX 3D cinema and more than 15,000 objects on display. Read more
6. Museum of London
The fascinating history of London is laid bare at this museum, dedicated to the capital. Explore the life of the city from prehistoric times to Victorian London and up to the present day. Read more
7. Tate Modern
Iconic power-station-turned-art-gallery housing modern and contemporary art from round the world. Best known for its massive Turbine Hall exhibition space, and the place to go to see the work of artists such as Picasso, Dali, Warhol and Rothko. Read more
8. National Gallery
Botticelli, Leonardo da Vinci, Rembrandt, Gainsborough, Turner, Renoir and Van Gogh are just some of the artists showcased on the walls of the National Gallery. With more than 2,000 paintings from the Middle Ages to the 20th century, it's a veritable treasure trove. Read more
9. Royal Academy of Arts
Centrally located in London's West End, the Royal Academy of Arts is the oldest fine arts institution in Britain – founded in 1768. As well as giving a platform to its own artists through the annual Summer Exhibition, it hosts an exciting programme of temporary exhibitions. Read more
10. Tate Britain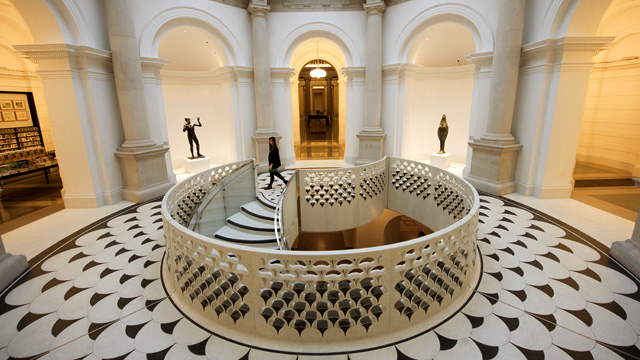 The sister gallery to the Tate Modern, focusing on British art from 1500 to today. Highlights include the Walk Through British art, showcasing master works from the likes of Hockney, Bacon, Turner, Blake, Moore, Hirst, Lowry, Gainsborough.
Read more
11. Museum of London Docklands
This 200-year old warehouse houses all manner of objects charting London's history as a port. Exhibits include Sailortown, recreating what life was like in 19th-century London; and London, Sugar & Slavery, about the capital's role in the transatlantic slave trade. Read more
12. National Portrait Gallery
Home of the world's largest collection of personalities and faces, from kings and queens to modern-day celebrities. Works include the Chandos portrait, the most famous portrait of William Shakespeare; a sketch of Jane Austen by her sister; and thousands of other portraits of famous Brits from the late Middle Ages up to today. Read more
13. Wellcome Collection
Fascinating museum exploring what it means to be human, through science, medicine and psychology. Highlights include Darwin's walking stick, Napoleon's toothbrush and a printout of the entire human genome sequence. Look out for the schedule of thought-provoking talks and temporary exhibitions too. Read more
14. Household Cavalry Museum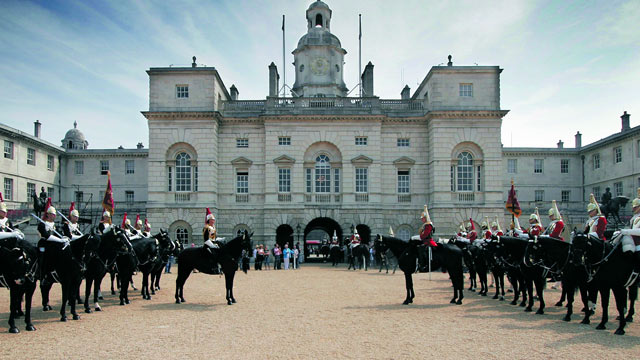 Located right at Horse Guards, the Household Cavalry Museum celebrates the history and people of this renowned regiment, in existence since 1661. See sharp uniforms, the troopers preparing their horses, and try on helmets and pieces of armour. Read More
15. V&A Museum of Childhood
Delightful collection of childhood objects dating back to the 1600s, including retro dolls, antique games and dainty dolls. Take a nostalgic trip back to your own childhood and discover how kids lived and played in years gone by. Read more
16. National Maritime Museum
Museum charting Britain's rich naval history, from sea battles to voyages into the unknown. Includes ten free galleries with exhibits ranging from maps and charts to the actual uniform Nelson was wearing when he was fatally wounded at the Battle of Trafalgar. Read more
17. British Library
As well as being the UK's national library, the British Library is a museum in its own right. As well as historic books and pamphlets on its shelves, it exhibits literary treasures such as the Magna Carta, Shakespeare's First Folio and Leonardo Da Vinci's notebook. Read more
18. London Transport Museum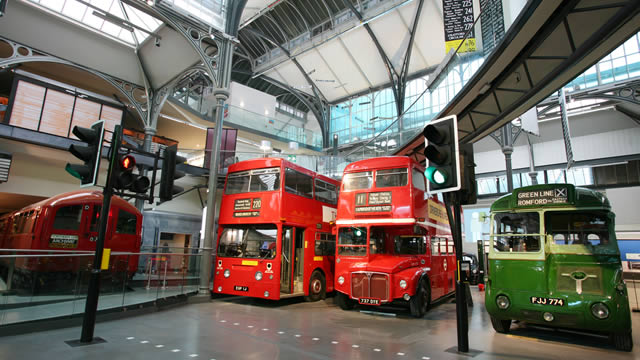 A museum dedicated to transport's role in the growth of London since 1800. See the original artwork for Harry Beck's Underground map, the world's first Underground steam train, old London routemaster buses and more besides. Read more
19. Barbican Art Gallery
Art gallery right in the heart of the Barbican Arts Centre, showcasing photography, fine art and design in a rolling programme of exhibitions. Don't forget to visit free exhibition space The Curve while you're there. Read more
20. Design Museum
Creative museum exploring the world of design through dedicated exhibitions on fashion, graphics, architecture and more. Check before going to see which talks and temporary exhibitions you might catch. Read more
21. Wimbledon Lawn Tennis Museum
An unmissable opportunity to go behind the scenes at Wimbledon, the home of tennis in the UK. Take a tour of the famous grounds and learn about the players who found fame there. Sports fans should also check out London's other sports museums. Read more
22. Geffrye Museum
Quirky museum with rooms decorated in the style of British homes from as far back as 1600. See how interior design has changed over the years in England, before exploring the museum's series of well-groomed period gardens. Read more
23. Charles Dickens Museum
Located inside the building where the great writer himself lived (from 1837 to 1839), the Charles Dickens Museum gives an intriguing insight into the real life of a man best known for his works of fiction. Carefully restored rooms showcase the museum's collection of letters, pictures, books, furniture and relics – as well as temporary exhibitions. Read more
24. Fan Museum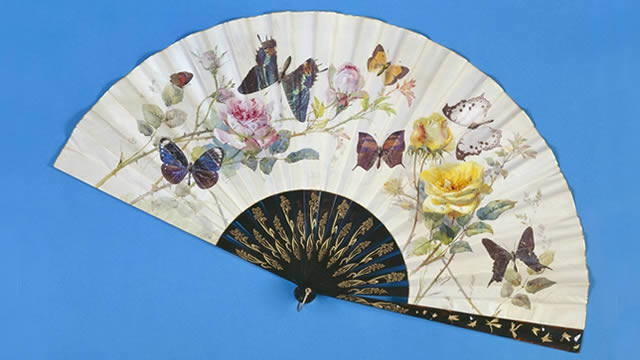 As any enthusiasts of period dramas know, fans hold all sorts of uses – from keeping one cool, to acting as a shield for gossiping. Discover more about their history and see stunning examples form the 18th and 19th centuries inside the beautiful environs of the Fan Museum in Greenwich. Read more
25. Jewish Museum
Camden-based museum exploring London's rich Jewish culture, heritage and identity, as well as shining a light on the Holocaust, Jewish ceremonial art and the history of Jewish life in Britain. Read more
26. Foundling Museum
Lesser-known museum telling the touching story of the Foundling Hospital, the first home for abandoned babies in London. Alongside the belongings of the children are displayed moving tokens left by their mothers, as well as artworks donated by the likes of Hogarth and Reynolds and Handel memorabilia. Read more
27. The Wallace Collection
Historic London town house with 28 elaborately decorated rooms showcasing a wealth of art treasures. Visit the armories; see paintings by Titian, Hals and Velázquez; and admire the collection of 18th century paintings, furniture and porcelain from France – some once owned by Queen Marie-Antoinette herself. Read more
28. Freud Museum
Located in the former home of Sigmund Freud, this museum charts the life of the famous psychoanalyst – from Nazi-occupied Vienna to London. Take a peek into Freud's study, and see his famous psychoanalytic couch. Read more
29. Sir John Soane's Museum
Historic museum and library located in the former home of Sir John Soane, architect of the Bank of England. The house has been left untouched for almost 180 years, since he died, and contains an amazing collection of some 30,000 architectural drawings – as well as antiquities; art works by Hogarth, Turner and others; and the Sarcophagus of King Seti I. Read more
 30. London Canal Museum
Step back in time and discover the days when London's canals were bustling with traders, boat dwellers and cargo – and its streets full of the clip-clop of horses pulling the boats and carts. Located in a former ice warehouse, the museum even had a preserved ice well inside. Read more
31. Fashion and Textile Museum
A pioneering centre of contemporary fashion, textiles and jewellery, the Fashion and Textile Museum was founded by colourful British design legend Zandra Rhodes. As well as permanent and temporary exhibitions it runs courses for would-be creatives. Read more
32. Garden Museum
A riverside museum celebrating British gardens and gardening. Explore its temporary exhibitions before venturing into the garden to see the words and pictures come to life. Read more
33. Royal Air Force Museum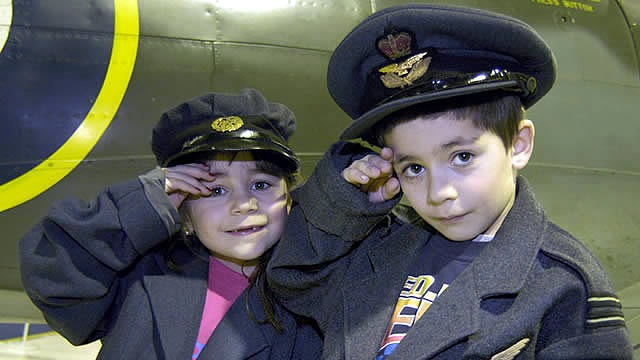 The history of aviation is the focus of this fascinating museum. Learn about the earliest balloon flight, see the impressive collection of more than 100 aircraft; and discover what it's like to take to air in the 3D Aviation Cinema. Read more
34. Horniman Museum
Free South London museum that's popular with children and fans of natural history and anthropology. Highlights include stuffed animals, an aquarium, musical instruments from round the world and a packed programme of events for all the family. Read more
35. Museum of Brands, Packaging and Advertising
Revisit your childhood through the packaging and adverts of decades gone by. This novel museum has more than 12,000 items to see, dating back as far as Victorian times, including sweets, household products, music, television and more. Read more
36. Guildhall Art Gallery
The Guildhall Art Gallery is a treasure trove of paintings from 1670 to the 21st century. But a gallery with a difference – during its renovation in 1985, developers discovered London's Roman Amphitheatre, where gladiators and wild animals once prowled and where you can now visit. Read more
37. Sherlock Holmes Museum
The London home of the famous fictional detective, address: 221B Baker Street. Venture inside Holmes' apartment to see life-size waxworks capturing his most famous moments, then pick up souvenirs in the shop. Read more
38. Hayward Gallery
The brutalist-style Hayward Gallery is known for showcasing the work of innovative and experimental artists from around the world. It brings art into the open too by literally placing installations outdoors or in other corners of the Southbank Centre. Read more
39. Courtauld Gallery
Tucked away inside the beautiful 18th century Somerset House along London's Strand, the Courtauld Gallery holds an impressive collection of drawings, watercolours and prints. Works on display include Manet's A Bar at the Folies-Bergère, Van Gogh's Self Portrait with Bandaged Ear and Modigliani's Female Nude. Read more
40. Dulwich Picture Gallery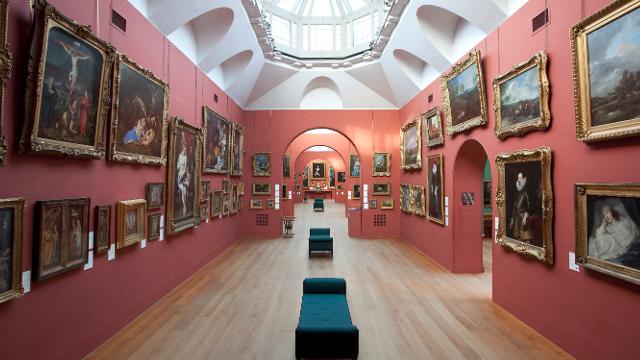 This south London gallery, located in the picturesque Dulwich Village, is home to one of the country's most superb collections of Old Masters. Works to look out for include pieces by Rembrandt, Gainsborough and Canaletto. Read more
41. Saatchi Gallery
Influential contemporary gallery in Chelsea, founded by art collector Charles Saatchi. Best known as a springboard for new talent from the UK and around the world. Read more
42. The Postal Museum
Discover extraordinary stories behind the postal services through interesting objects and artefacts. For an extra thrill, take a ride on the Mail Rail, the subterranean train network that stretched from Whitechapel to Paddington, and kept London's communications flowing for more than 75 years. Read more
43. White Cube Mason's Yard
High-profile West London gallery, which opened in 2006 with an exhibition by Gabriel Orozco. Continues to present an exciting programme of art – also at its sister gallery White Cube Bermondsey. Read more
44. Whitechapel Art Gallery
Influential East London gallery that has long championed modern and contemporary artists, from Frida Kahlo and Pablo Picasso to Jackson Pollock and Mark Rothko. A real artists hub, with historic archives, art courses, bookshop and other resources. Read more
45. Photographer's Gallery
Britain's leading centre for contemporary and historical photography. As well as showcasing work from new and established photographers, it sells prints and offers the opportunity to improve your skills through its education and talks programme. Read more
46. Keats House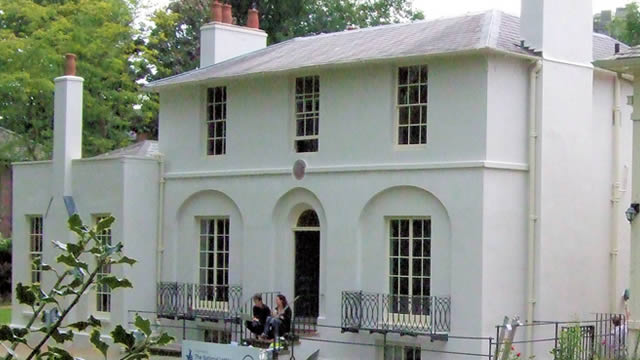 A monument to the English Romantic poet John Keats, located in the Grade I listed building and garden where he once lived. Featuring paintings, prints and other objects belonging to him and his peers. Read more
47. Clink Prison Museum
Recreated medieval prison – located on the site of the original Clink Prison. Discover the history of the prison and its rowdy neighbourhood and find out what it was like to be an inmate at one of England's oldest and most notorious prisons. Read more
48. National Army Museum
Find out about the history of the armed forces at the National Army Museum. Relive the history of the army from the British Civil Wars to the modern day, through a showcase thousands of inspiring objects. Read more
49. Chocolate Museum
Independent museum dedicated to the origins and enjoyment of chocolate. As well as chocolate-related memorabilia and exhibits on the history of chocolate, there's a café and regular expert workshops in chocolate making. Read more
50. South London Gallery
Cutting-edge contemporary art gallery in Peckham, known for highlighting up-and-coming talent – with the likes of Gilbert and George and Tracy Emin previously spotlighted. Read more