Masala Zone
Head to one of many Masala Zones across London and enjoy a quick and inexpensive lunch. Try something from the street food grill for less than £5, including chicken tikka wraps with a light salad and regular thalis, or enjoy 20% off when you order a main course and a drink.
Hearty Pie and Mash
Sample one of many London pie and mash shops and delight in this most traditional of British dishes. Starting at just £3.50, eat delicious pie and mash with gravy or liquor at G. Kelly, Roman Road market, or Goddards at Greenwich. For the more adventurous types, try traditional jellied eels at the same price.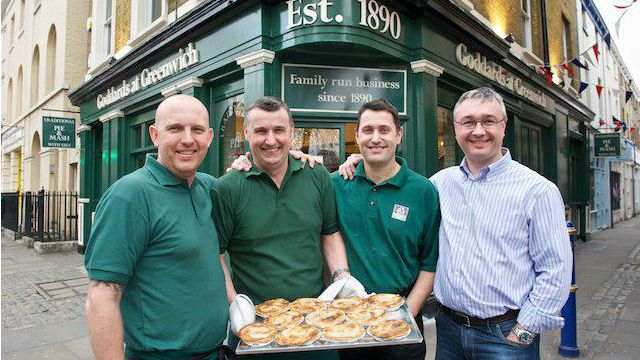 Chinatown
Chinatown in the West End has loads of affordable lunch options. Try Canton, Newport place, for light bites such as steamed scallops and chicken satay skewers at under £5. For traditional Chinese cuisine under £10, sample FuLuShou at The Casino at the Empire.
Burger Bars
London is fast-becoming one of the burger capitals of the world but you don't have to break the bank to get your hands on one. Honest Burgers partner their delicious burgers with rosemary salted chips, most for under £10, and also offer a range of gluten-free options. Head to Patty and Bun, Liverpool Street, for equally affordable prices. Read more about London's best burgers.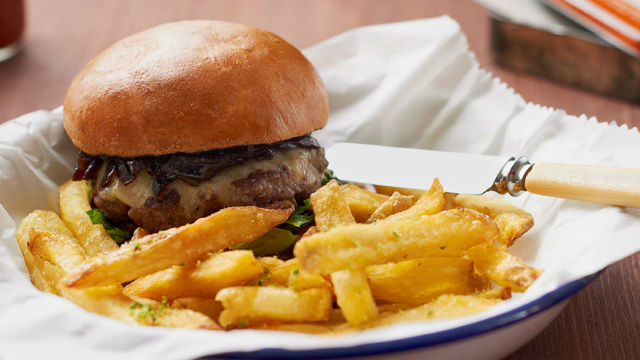 Affordable Artisanal Sandwiches at Attendant
Head to Attendant, Fitzrovia, and experience gourmet deli cooking at reasonable prices. Breakfast includes sourdough toast and mango parfait or get your hands on a selection of artisanal sandwiches at £6 for lunch. A delicious Attendant brunch is also available at under £10, including three-bean chili and maple-cured bacon.
Street Food in Brixton
Enjoy the best street food in London at affordable prices in the street food hub of Brixton. Cheap street food options include South American snacks off the griddle at just £1 from Las Americas Cafeteria or the London French Dip food truck at the Saturday market. Read more about food trucks in London.
Pay by Weight at Ethos
Enjoy a less-than traditional dining experience at Ethos, Oxford Circus. This all-vegetarian self-serving world foods restaurant operates on a pay-what-you-weigh basis, with just £2.50 getting you 100 grams of food. Dishes include Mediterranean couscous and spinach and ricotta dumplings.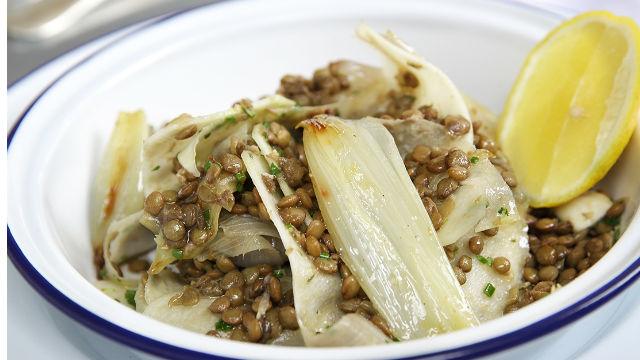 Top Deli Lunches
London's latest eating trend is deli lunches, they are popping up everywhere. Enjoy Valentina, near Tower Bridge, for traditionally made pizzas, antipasti, fresh pasta and risotto, all at very reasonable prices, or wait for the weekend and try Monty's Deli, London Bridge.
Beigels in Brick Lane
If you're on the go and on the lookout for something cheap and cheerful, stop off at Brick Lane and head to Brick Lane Beigel Bake. Open 24/7, you can pick up smoked salmon and cream cheese beigels here at just £1.50 or splash out on salt beef, still under £5.