Our expert in-house teams use a range of media and social platforms to help brands craft compelling one-off or 'always on' promotions that drive traffic, ecommerce, data acquisition or social engagement according to your business goals.
Social Media
We have fast-growing, highly-engaged communities on all major social networks with a combined reach of 10 million. We can help you to connect these communities with your brand, product and message.
| | |
| --- | --- |
| Facebook | 1.2m + followers |
| Instagram | 200k + followers |
| Twitter | 500k + followers |
| Youtube | 15.5k subscribers, 15.3m views |
Video
At the Social Travel Britain Awards in 2015, visitlondon.com won 'best overall use of online video'
We are uniquely placed to produce, host and distribute high quality videos and social media short edits to our engaged audience, and offer cross promotion across our channels plus systematic outreach and social promotion by third parties. We can also unlock prime London locations.

Display Advertising
Reach 2.5 million users every month from the UK and around the world. Display advertising formats include: Billboard, Leaderboard, Double MPU, MPU, Skyscrapers and Mobile banner.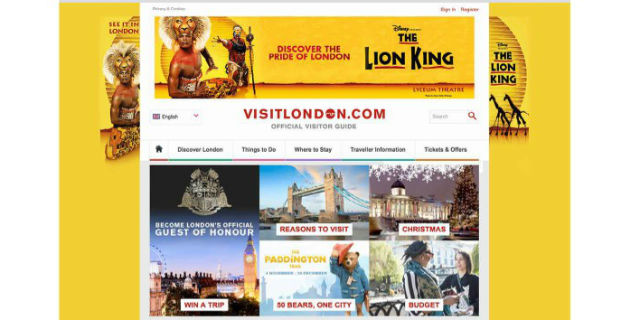 Native Advertising/Advertorial
Tailored and contextually relevant content, hosted and promoted across visitlondon.com channels. Our native advertising options give you the opportunity to tell your brand's story in an engaging and compelling way.

Email Marketing
Email content is targeted to our active newsletter subscribers across the globe. Enhance your reach, while driving home your message to an engaged audience through a solus email or newsletter takeover.
| | |
| --- | --- |
| UK Market | 257k |
| EU Market | 248k |
| US Market | 246k |
| ROW (quarterly) | 185k |
| Total | 942k |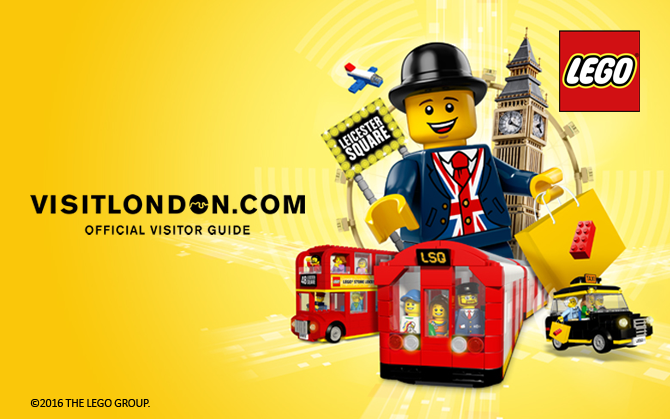 See the full Lego solus email design for reference