Each month visitlondon.com attracts more than 3.3m visits. We have nearly 1m active newsletter subscribers and more than 1.5m social media friends and followers, with a total reach of more than 30m.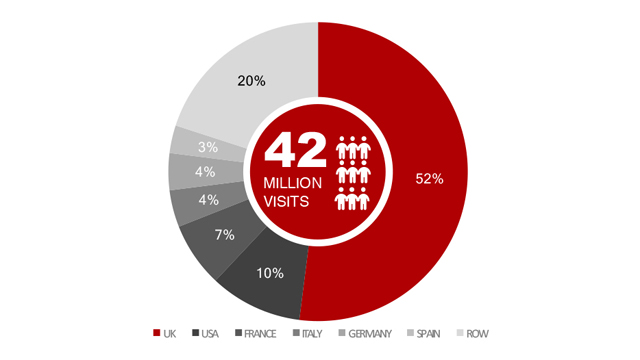 Our audience is socially active, enthusiastic about travel, loves good food and great experiences, and is growing day by day. Our audience insights range from onsite activity to in-depth personas, which reveal the motivations and attitudes of travelers from our biggest markets. Visitlondon.com is a trusted source of information and a key influencer in visitors' decision-making and purchasing activities.*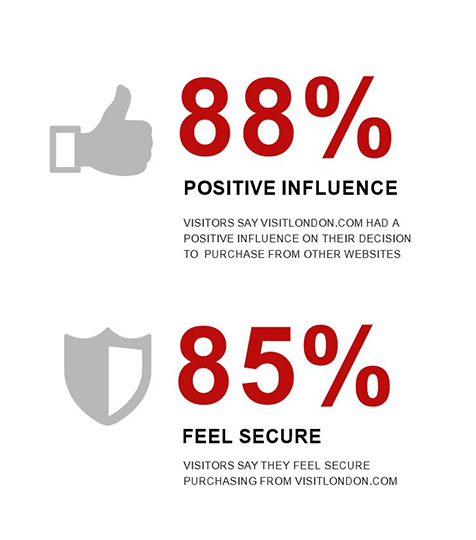 * visitlondon.com visitor research May 2015.